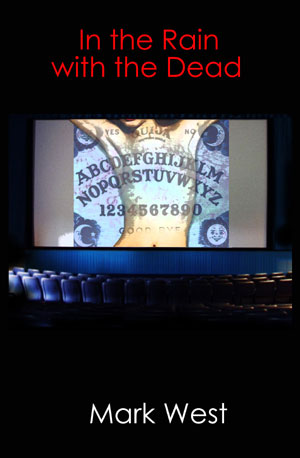 In the Rain with the Dead by Mark West
(0 9538598 5 1; 280pp; £7.99 pbk)
When Jim meets Nadia for the first-time in over ten years, not only does love blossom but also the re-appearance of Magellan, a demon they thought had disappeared, but is now back, seeking revenge...
The debut novel from the critically-acclaimed UK horror writer, and author of "Strange Tales".
A tale of lost love and gut-wrenching terror.
cover design by the author
Praise for "Strange Tales"
"One of the brightest horror writers to come out of England since Clive Barker"
Brian Keene
"He writes from the dark underside of our everyday human existence, calling on personal demons one could easily imagine lying in wait... tread here with peril"
Paul Finch
"A powerful and unique voice in horror literature"
TM Gray
"An excellent, young writer... with a hint of creepy paranoid reminiscent of Philip K Dick... the endings are always abrupt and chilling"
Gene O'Neill
Quotes
"The greatest strength of [this] is undoubtedly the characters... a convincing exploration of the awkward rites of youth... at times genuinely disturbing... and the strong sense of fear and tension that develops... it's hard to regard [this] as anything other than a success."
Shaun Green, yetanotherbookreview.com