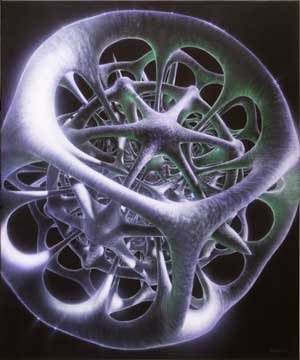 New Writings in the Fantastic edited by John Grant
(400pp; 978 0 9554452 3 1; £12.99)
A mammoth anthology that contains almost forty stories, from the very best new writers of science fiction, fantasy and horror, collated by the World Fantasy Award-winning John Grant.
Featuring
(in no particular order)
Geoffrey Maloney Edd Vick Naomi Alderman
Jamie Shanks Thomas Marcinko Barbara Nickless
Ian Watson Roberto Quaglia E. Sedia Liza Granville
Scott Emerson Bull Gary McMahon Peter Hagelslag
Gavin Salisbury John Bushore Cyril Simsa Steve Redwood
Vera Nazarian Kate Riedel Donna Gagnon
Greg Story Toiya Kristen Finley Bryan Berg
Andrew Magowan Andrew Hook Hugh Spencer
J. Todd Gwinn Lisa Silverthorne Paul L Bates
Stephen Kilpatrick Stuart Jaffe Vincent L. Scarsella
Greg Beatty Holden Herbert Harry R Campion
Paul Finch Paul Pinn Kim Sheard
M.F. Korn Hertzan Chimera RIP
Derek J. Goodman Craig Sernotti Mark Justice

Cover Illustration by Peter Gric
Available September 2007 - pre-order it now!